---
---
---
We are determined
51% of our staff, just under 40% of our lawyers and 23% of our team-leaders are women. Our clear objective is to raise the percentage of women at all career levels and, in particular, to increase the proportion of female partners from the current level of 15%.
As a member of the global community "die Paragraphinnen", we have strong partners supporting us in achieving our equality goals. We want to accompany young women along their career paths and create a work environment that flexibly adapts to a wide variety of life circumstances.
"We want to support young female colleagues in their careers so that gender balance becomes a matter of course, even at the highest levels."
- Christine Dietz, Partner
---
---
We are international
We are proud of the fact that in our firm, eleven nationalities are represented and nineteen different languages are spoken. Our goal is to be a company that benefits from the strengths and differences of a diverse group of people. We are creating an environment in which diversity and inclusion are appreciated.
For us, understanding the advantages of diversity is not sufficient to effect change. Our guiding principles ensure that we constantly challenge ourselves in order to make our corporate culture more inclusive.
"In searching for new talents, I attach high importance to diversity. I see differences as strengths, because team members with different perspectives complement each other and together are able to meet challenges innovatively."
- Daniela Garherr-Lixl, Head of Human Resources
---
---
We are flexible
Child or career? Parental leave or breadwinner? Every person is unique. And the life and career plans of our talents are equally unique and individual.
For us, finding a tailor-made way to ensure the compatibility of professional and private life for each of our employees is a matter of course.
"Finding and facilitating ways to accommodate the various life plans of our talents is nothing new for us. A career is always an interplay of individuality and corporate structures."
- Andreas Hable, Managing Partner
---
---
We are partners
The Women in Law Initiative connects female* legal professionals (and their male* allies) from all around the globe and offers them an exceptional meeting platform right in the heart of Europe.
The project "Die Paragraphinnen" was created by committed young women who have set themselves the goal of achieving greater equality in the legal profession in the future. The network prepares young women lawyers for professional challenges and provides a platform for exchanging ideas, know-how and future perspectives.
Women in Law Austria is a platform that is devoted to exchange and networking among its members and regularly initiates events aimed at intensifying personal contact. The interchange focuses on challenges in everyday professional life, perspectives, the exchange of knowledge, network building, dealing with work in the 21st century and many other thought-provoking topics.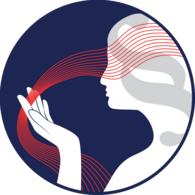 ---